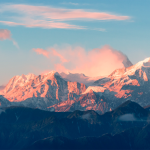 Thoughts on the Bible text
"You also be patient. Establish your hearts, for the coming of the Lord is at hand."
James 5: 8
Introduction
The author of the epistle of James exhorts his readers to be long-suffering and patient until the coming of the Lord while in the difficulties and demands of life. By using the example of a farmer waiting for the rain, the author Continue reading →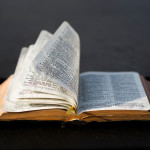 Thoughts on the Bible text
"For the word of God is living and powerful, and sharper than any two-edged sword, piercing even to the division of soul and spirit, and of joints and marrow, and is a discerner of the thoughts and intents of the heart."
Hebrews 4: 12
Introduction
The Bible text for today's devotional comes from the epistle to the Hebrews, the author of which is unknown. It is assumed the letter was written around ad 90 and thus belongs to the later writings of the New Testament. The word of God can be found in Holy Scripture and is also proclaimed today. In our Bible text it is compared to a sword which at face value seems quite an Continue reading →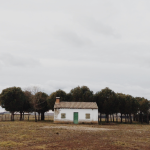 Thoughts on the Bible text
"And if it seems evil to you to serve the Lord, choose for yourselves this day whom you will serve, whether the gods which your fathers served that were on the other side of the River, or the gods of the Amorites, in whose land you dwell. But as for me and my house, we will serve the Lord."
Joshua 24: 15
Introduction
The Bible text for our devotional is based on a meeting which Joshua had organised for the tribes of Israel. The living God had chosen the small, unremarkable nation of Israel as His people. He gave them the law at Sinai and wanted to have fellowship with the people: "And you shall be to Me a kingdom of priests and a holy nation" (Exodus 19: 6). The Israelites went through a renewal Continue reading →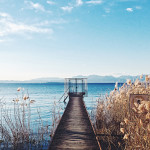 Thoughts on the Bible text
"You therefore, my son, be strong in the grace that is in Christ Jesus."
2 Timothy 2: 1
Introduction
The Bible text for today's devotional is taken from the words spoken to Timothy who was a co-worker of Apostle Paul. He is encouraged to be strong so that he preaches to others only the pure gospel as was proclaimed by Paul. At that time, there were a large number of different writings in circulation which mixed the gospel with thoughts taken from Greek philosophy and mythology, Continue reading →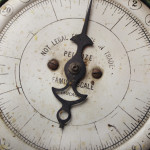 Thoughts on the Bible text
"For you see your calling, brethren, that not many wise according to the flesh, not many mighty, not many noble, are called. But God has chosen the foolish things of the world…"
1 Corinthians 1: 26–27a
Introduction
The Bible text for today's devotional can be found in the opening chapter of the first letter to the Corinthians. The proclamation of the gospel was rejected by Greeks who were educated in philosophy, in the same way as it was rejected by the devout Jews. The Greeks had the view that the thought process was too simple and did not reach the level of their philosophical concepts. The Continue reading →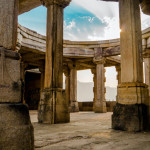 Thoughts on the Bible text
"And they continued steadfastly in the Apostles' doctrine and fellowship, in the breaking of bread, and in prayers."
Acts 2: 42
Introduction
The Bible text for today's devotional takes us back to the time of the first Christian congregations. The Apostles had been commissioned by Jesus Christ and had received the power of the Holy Spirit (Acts 1: 8). After Pentecost they Continue reading →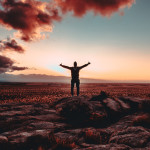 Thoughts on the Bible text
Then Miriam the prophetess, the sister of Aaron, took the timbrel in her hand; and all the women went out after her with timbrels and with dances.
Exodus 15: 20
Introduction
The focus today is on Miriam, the sister of Aaron and Moses, who as a biblical figure is probably not very well known to us. Moses had just led the people out of captivity in Egypt, which was a Continue reading →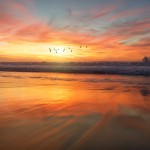 Thoughts on the Bible text
We give thanks to you O God, we give thanks! For Your wondrous works declare that Your name is is near.
Psalm 75: 1
Introduction
Psalm 75 begins with an expression of gratitude to God. It is a public profession of God and His works. It reminds us that we should not rely on our own strengths and abilities alone. The psalmist proclaims that God is omnipotent, omnipresent, and a righteous judge. God's marvellous deeds and works awaken a feeling of reverence and bear witness to His presence and His nearness.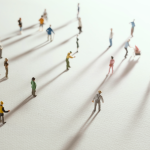 Guidelines for Protection Against Covid-19 Virus InfectionNew Apostolic Church South-East Asia intends to gradually restore the life of the congregation to normal by observing the efforts to prevent the transmission and spread of COVID-19. Starting July 5, 2020 divine services can be held regularly in congregations. There are rules that must be observed and summarized in a guideline. Continue reading →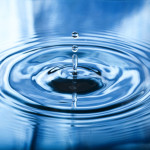 Thoughts on the Bible text
Then the woman of Samaria said to Him, "How is it that You, being a Jew, ask a drink from me, a Samaritan woman?" For Jews have no dealings with Samaritans.
John 4: 9