nacmyanmar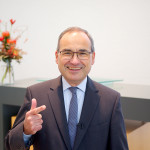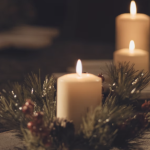 The Christmas Day service explores the significance of the birth of Jesus. Jesus is the Prince of Peace and Redeemer announced by the prophet Isaiah, who came into this world to bring peace to mankind. At the same time, we are called upon to live in accordance with the example of Jesus and thereby work in His peace.
On Christmas Day, church services take place all over the world. Wherever possible, believers come together to worship in their church. And where this is not possible, congregations offer phone-in possibilities and online services.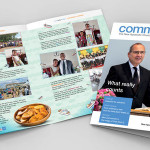 There is so much that competes for our attention, and we have to set priorities… But what really matters? Here is an answer from Chief Apostle Schneider. The new issue of community also features aspects of the Church's teachings, people who share our faith, and congregational life around the world.
What is truly important in life? Chief Apostle Jean-Luc Schneider responds to this question in his editorial. Briefly and concisely, he explains what matters.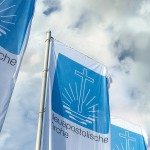 When athletes take part in the Olympic Games, they also represent the country under whose flag they are competing. The symbols of the different nations are omnipresent, especially at the awards ceremonies.
For many this is a huge additional motivation not only to train and compete for their own success but also for their country. If they do their job well, they might even receive a decoration from their head of state at home. For this they do not even necessarily have to come back with a gleaming medal hanging from their neck. Sometimes those who did not win but gave everything and behaved in an exemplary manner are celebrated the most. Continue reading →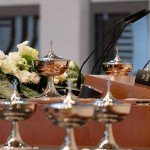 In a very familiar passage and one that has been set to music many times over the psalmist writes: "One thing I have desired of the Lord, that will I seek: that I may dwell in the house of the Lord all the days of my life, to behold the beauty of the Lord, and to inquire in His temple" (Psalm 27: 4). Only in the house of the Lord? Continue reading →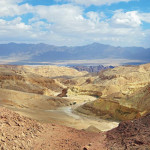 These are unusual times: sometimes we have divine service, sometimes we do not; sometimes we celebrate Holy Communion, sometimes we do not celebrate it. This raises questions, in fact, so many that I cannot even answer them all.
One of these questions is: Is Holy Communion no longer as important as it used to be? My answer is clear: Holy Communion is still as important as it used to be! It is a sacrament of Christ's church and thus a divine gift of grace for us human beings. Continue reading →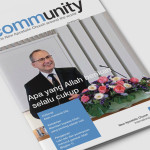 "It is the same everywhere, only different," Chief Apostle Hans Urwyler once said many years ago. Life and faith differ greatly in the congregations around the world, yet there is so much we have in common. community presents some of these commonalities in its latest issue, 03/2021.
The same faith: focus on Jesus Christ
"As Christians we have many reasons to offer and sacrifice to God," Chief Apostle Jean-Luc Schneider said recently. The possibilities vary, but "what counts is the heart" the Chief Apostle says. This issue of community publishes the Chief Apostle's full sermon on giving to God and features additional services conducted by him.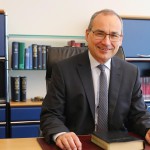 The ordination of women—this was the other big item on the agenda of the most recent District Apostle Meeting. What resolutions have already been passed? Which decisions remain to be made? The Chief Apostle answers these questions in the second part of our 2021 annual interview.
Chief Apostle Jean-Luc Schneider, how are the discussions going with respect to the subject of women in ministry? People are always inquiring about this. How do you answer them?
In our deliberations on this vast and multifaceted topic, we allow ourselves to be guided by four fundamental questions: "What does God say?" and "What does the Bible say?" Once we know the answers to these questions we ask: "What does our Church say?" and "What is the situation in the individual countries?" Only once we have found reasonable answers to all of these questions will we know what decision we are able to make. This is how we have always communicated the process to date.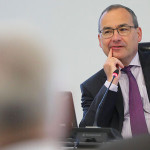 Training in the fellowship of the believers for our eternal fellowship with God: this is how the Chief Apostle understands salvation in Christ and our preparation for it. What this means in practice he explained in his annual interview 2021.
District Apostle Meeting, Pentecost service, and now a newly published interview: this topic is really important to Chief Apostle Jean-Luc Schneider. How does the New Apostolic Church understand salvation? And what are the implications of this for our attendance of the divine services?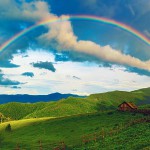 When people talk about the will of God, it is often in association with negative developments. When we are hard hit by a stroke of fate, we might say, "Oh well, it was the will of God." When our prayers are not granted, we often think: "The things we requested in our prayer must not have been in accordance with the will of God."
For many, the statement "Your will be done" in the Lord's Prayer means subordinating to the will of God and having to do without something as a result. We bow before the will of God—even though we would rather have had a different outcome. Continue reading →