nacmyanmar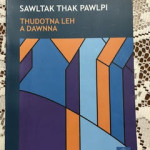 At the occasion of his last divine service in Myanmar the District Apostle was presented with the first hard copy of the Q&A Catechism of the NAC in Chin Language. It was a project of hard work for quite some time. This doctrinal teaching book will now be distributed to all congregations, and youth. Continue reading →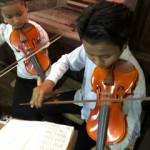 After their visit to Chin State the Apostles visited Sakhangyi congregation near Kalemyo. It was another joyful encounter with our faithful members in the North. The Divine Service was based on Luke 12:49. Jesus ignited a fire on earth. May it keep burning in Myanmar.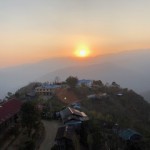 Actually the purpose of the District Apostles visit to Myanmar was to introduce his successor. Thus his last trip but he was brought by the National Rector Sh. Matthew Thang to the Chin State where until recently no foreigners were permitted to visit. What was planned as a "last" became "first". Way up in the remote areas of the hills of Thangmual we have congregations for over 30 years. All were founded and cared for by the Apostle David Thang, today retired. Continue reading →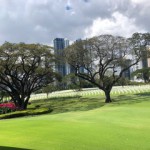 Coming Sunday the New Apostolic Church worldwide celebrates the first of three yearly divine services for the Departed. Based on the understanding  that God wants all men to be saved we believe that sacraments are not limited to souls living on earth. We pray for all mankind. Only Jesus can deliver from evil and draw souls to Him. Salvation is not just limited to life on earth. Jesus sent His Apostles to help all in need; let us have empathy for all souls, here and in the beyond and have the desire to contribute to their salvation. Continue reading →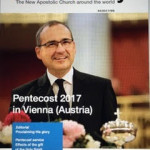 Our magazine "community" No. 4/2017 has been published and can be downloaded from this Webpage. Print copies will be distributed in the congregations. Continue reading →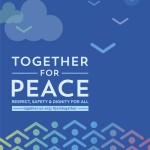 On 21st September we observe the International Day of Prayer for Peace. Together for PEACE, Respect, safety and dignity for all goes this year's message of the United Nation.
Christians remember the famous greetings of Jesus: PEACE BE WITH YOU. Yet also the Psalmist desired the city of Jerusalem be filled with peace and salvation from within and that its inhabitants should share in it, as expressed in a pilgrim song record in Psalm 122.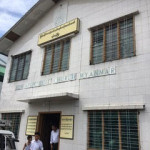 DAH Edy Isnugroho visited for the first time Myanmar. Apostle Fred Wolf introduced him to the congregations in the Kalay area from August 8 to 9 conducting divine services in Layingsuh, Kanan and Sankangyi. 5 children were sealed, 3 Priests and 2 Deacons ordained. The Brethren offered him a warm and joyful welcome.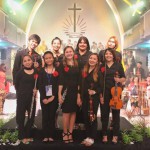 A delegation of the Myanmar youth orchestra  joined together with their counterparts from Korea and the Philippines the Indonesian Concert of Orchestra and Choir at Depok Church, 20th May 2017. (see NAC Indonesia Live Stream at https://m.youtube.com/watch?v=aIZ6ksSKMHQ

Palm
Sunday
, Good
Friday
and Easter, again we celebrate high-feasts of Christianity. Such days should not be lived through without reflection on their meaning. We remember the high light of the life of Jesus. Our thoughts are directed to His entrance into Jerusalem and visit at the temple where He made a clear statement. The victory of Jesus Christ over evil and His resurrection is essential for our own resurrection day.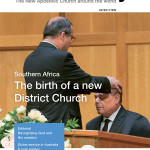 This year's second edition of our worldwide congregation magazine is available. Download from this website, get hard copy in your congregation. The publication of the New Apostolic is a very informativ read. Spiritual topics are covered, soul care, doctrine explained, stories concerning our faith, news and most importantly the Chief Apostle's proclamation of the living word. Even a children section and pictorial of our activities in South East Asia are not missing. Your feed back is appreciated.